The pharmaceutical melting time limit tester is a mechatronic product designed and produced according to the requirements of the "Suppository Melting Time Limit Inspection Method" in the Pharmacopoeia. It is used to check the melting, softening or dissolution of solid preparations such as suppositories and tablets under specified conditions.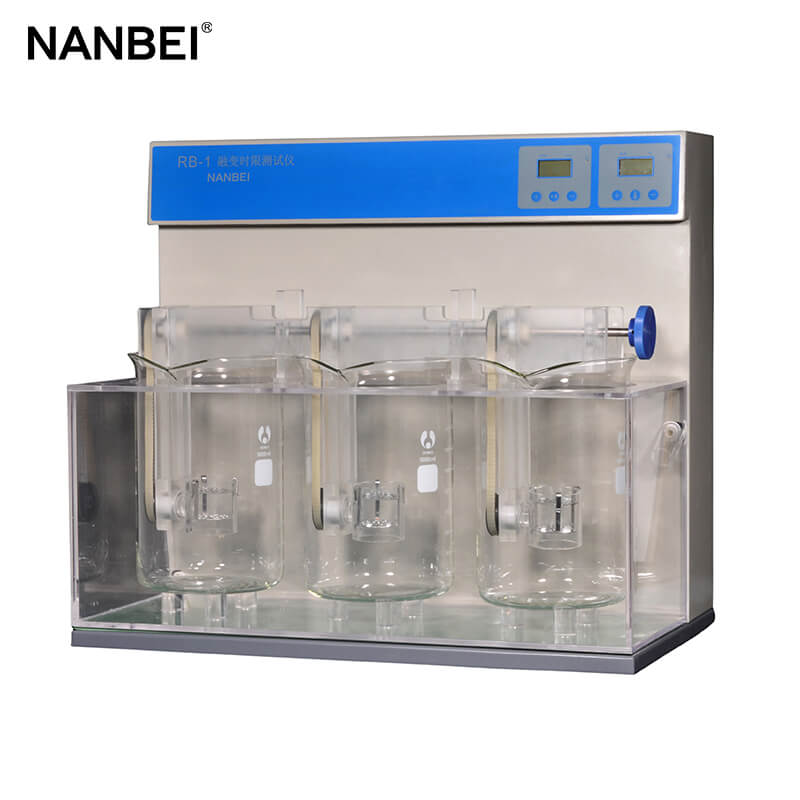 Features of RB-1 thaw tester:
1. Three-cup three-way, three-way synchronous, manual flip.
2. Transparent sleeve, stainless steel grid, novel and flexible turning mechanism.
3. The net frame is made of imported stainless steel.
4. Automatic temperature control with high temperature control accuracy.
5. The magnetic water pump circulating water flow uniform heating system is adopted, and the temperature of the water bath is uniform.
6. Fully automatic and intelligent control of temperature and time parameters.
7. The time parameters can be preset at will, and the preset value and real-time value can be displayed in time-sharing.
8. Automation: automatic detection, automatic diagnosis, automatic alarm.
9. Automatic temperature control, automatic timing, timing flip indication forecast, fault alarm.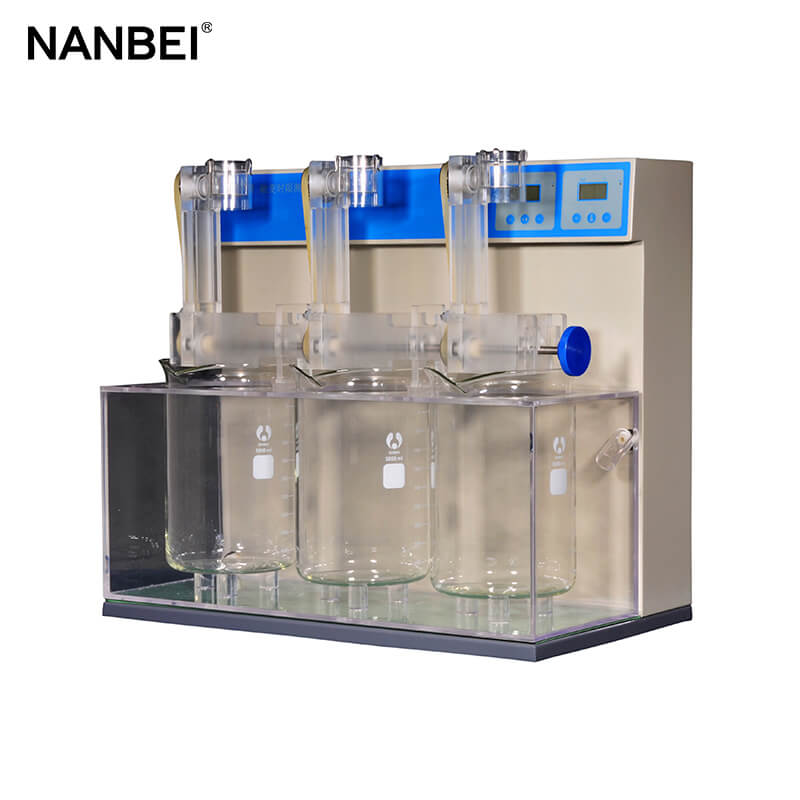 Traditional Chinese medicine, chemical medicine, and biopharmaceuticals are all inseparable from testing, and the testing requires different instruments. The automatic thaw tester is one of the commonly used special instruments for pharmaceutical detection.